Know-how
for your success
Uniting specialized knowledge and longstanding experience with German thoroughness and a great passion for space and telecommunications, AUDENS is your reliable partner in implementing your SATCOM interests and projects. Our dedicated experts are making a difference for your visions and contribute, tailored to your needs, to reducing project risks, substantial cost savings, and better business prospects. Founded in 1995 as an engineering services company acting independently and free of any manufacturer and operator interests, AUDENS today provides support in all disciplines of the advanced space and earth segment satellite communications technology with comprehensive expert knowledge. This know-how is extended by trusted partnerships and cooperation agreements with several companies in the satellite field.
Engineering is our profession; satellites are our passion!
We are a qualified group of experts shaping the SATCOM environment in the interest of our clients with great enthusiasm. Our lean and efficient company structure enables us to engage in your demands, no matter in which phase or aspect of your SATCOM project. AUDENS' support is a commitment to your subject in confidentiality. We are acting worldwide, think globally while following our fundamental philosophy for providing excellent know-how and experience. Besides staying on time and within the budget, AUDENS support is a commitment to our client's program objectives.
The know-how of AUDENS covers all fields and project phases of a satellite network or satellite system, covering technical, strategical, economical, legal, and programmatic aspects. We offer strategy, engineering, and regulatory consultancy services for your satellite projects. Covering the complete life cycle of a satellite communications system from early system design with its feasibility studies related to market surveys, user requirements, business case, and spectrum access, to procurement support covering the preparation and evaluation for RFIs, RFPs with its design phase, over contract negotitations to the monitoring and test of the manufacturing process.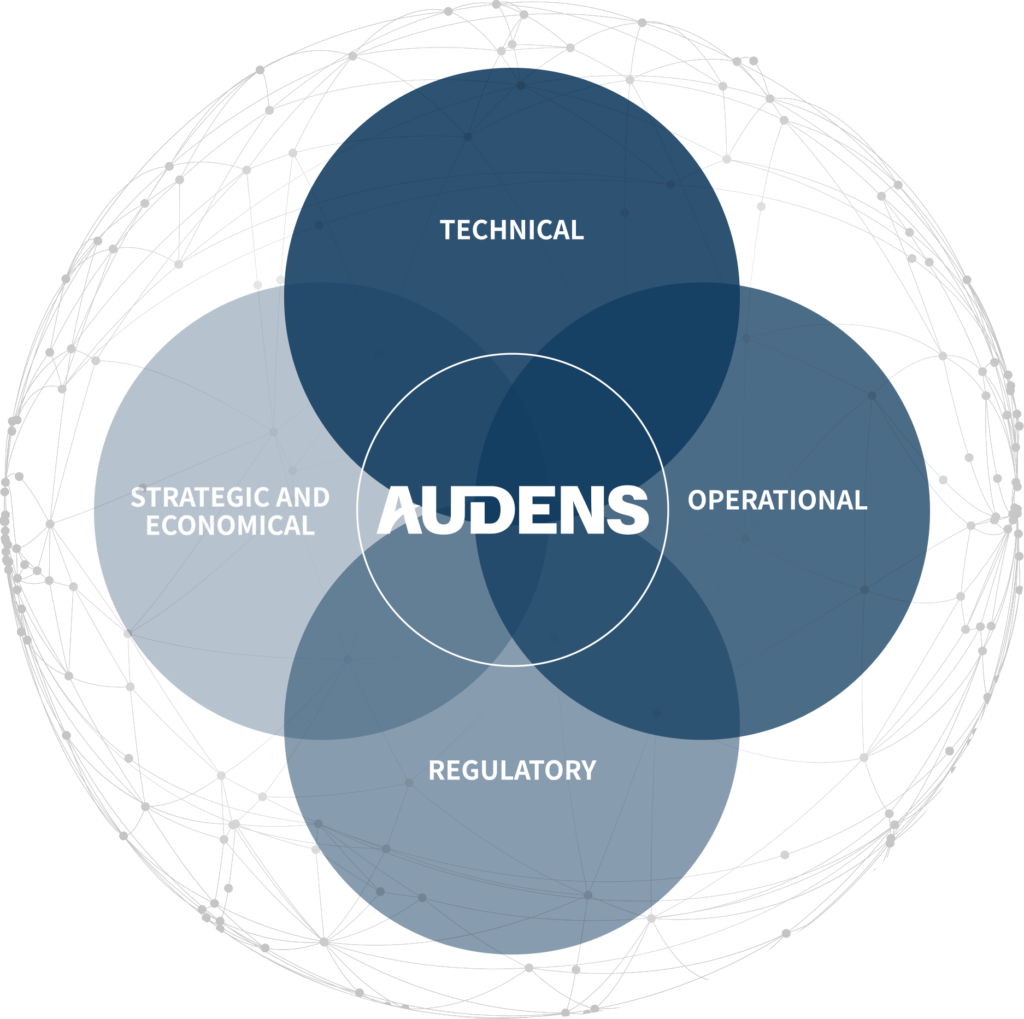 With support from AUDENS, your SATCOM project becomes reality.